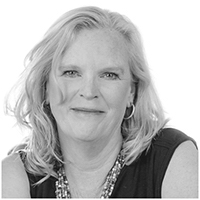 Marla Petersen
General Manager
Marla Petersen is the founding General Manager of Big Hollow Food Coop. She is a long time resident of Laramie WY, with a short stint in Denver CO. Her passion for local foods and and her previous entrepreneurial experience made her a good fit for the coop start up. She also has a BS in Dietetics from the University of Wyoming. During her 9 years at Big Hollow she has seen the business grow exponentially, to the point where it even exceeded her own expectations! She is also passionate about and involved in the revitalization of downtown Laramie. When she is not working she enjoys cycling, yoga, hiking and spending time with family, friends and her dog.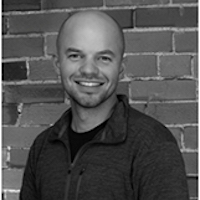 Jeff Hubbell
Operations Manager
Jeff Hubbell grew up in Laramie, Wyoming, and loves it here. He graduated from UW with a Bachelor in Art, with a focus in painting. He has contributed to the Laramie Mural Project, specifically "Prairie Dog Town" and the "Gill Street" murals. His wife and him own Atmosphere Mountainworks, and manage a small sustainable farm called Planet Laramie Farm. He started at Big Hollow in 2010.  He has enjoyed being apart of the Co-op and the Downtown Communities success and growth.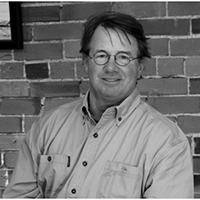 Don McLeod
Board Chair
Don is an original member and enjoys contributing to the guidance and operation of Big Hollow. He is excited about current prosperity and success of our local food market. He volunteered at First Alternative Food Co-op in Corvallis, Oregon in several capacities from approximately 1986-94 (the oldest continuous operating with the largest membership co-op in Oregon at the time). Don and his family have long patronized small sustainable organic farms in Oregon. He sees future opportunities for Big Hollow in fostering local SE WY and No. CO farm success through our sales. He believes in the importance of locally produced food and works to see that sustained and enhanced as a guiding principle of Big Hollow.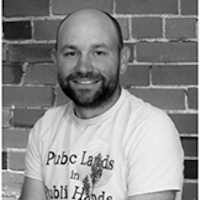 Jeff Smith
Vice Board Chair
Jeff Smith enjoys everything outdoors, especially preparing and cooking food outside. His love for food and cooking puts him in constant search of healthy ingredients, and Big Hollow always provides. Jeff and his wife co-own a tree care company in Laramie, and also a software company based in town. They have found Laramie to be a great environment for fueling their start up endeavors, feeding off the very supportive community in this area. Laramie's vibrant downtown offers an environment that encourages new ideas, and Big Hollow is a huge piece of their downtown foundation. Jeff is thankful for the wonderful opportunity to serve on the Board of Big Hollow, and looks forward to continuing to help Big Hollow thrive.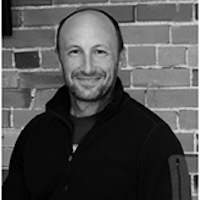 Josh Moro
Secretary
Josh is serving his second term on the board and holds the office of Secretary. He recently ended a 10-year career as a natural resource policy consultant, where he researched and assessed energy development impacts on Western public lands. Josh enjoys local skiing, mountain biking, and camping with his daughter Acadia, and wife Heather. He currently works for the Albany County School District.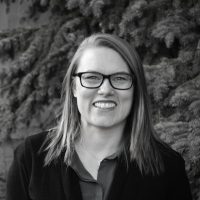 Amanda Korpitz
Treasurer
Amanda has been a fan of Big Hollow since its inception and an enthusiastic member since moving to Laramie in 2014. Her move to Laramie largely being prompted by the desire to improve her health, Amanda found Big Hollow's aisles to be her saving grace and is keenly aware of its importance to our community. Amanda is the Special Events Coordinator for the Haub School of Environment and Natural Resources and enjoys doing event work for local non-profits as well as making drinks at Front Street on the weekends. She has the privilege of serving on the board in the role of Treasurer and wants nothing more than to be of service to this
local gem.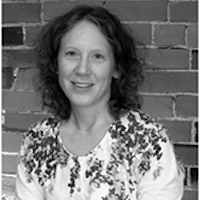 Jana Heisler White
Jana Heisler White has been a member of food coops for more than 20 years, a journey that has allowed her to participate as a board member and working member of food coops in 5 different states. She has has been a member of Big Hollow since 2008 and has had the privilege of serving on the Board of Directors since 2014. Jana is an ecologist by training and has a deep appreciation for the strong connection between people and the land, air, and water that gives them life. She views Big Hollow as a central part of the Laramie community, as it provides people with food choice opportunities, and local and sustainable producers a place to sell their fruits, vegetables, meats, and other items. Jana is an avid whole foods cook, gardener, all seasons outdoor enthusiast, and runner. She and her husband, Daniel, moved to Laramie in 2008 to settle in a community with easy bike commutes, friendly neighbors, abundant outdoor opportunities, and kid-friendly venues and events. They have two young children, Claire and Thomas, who grew up pushing the child-size shopping carts in the coop on Saturday mornings.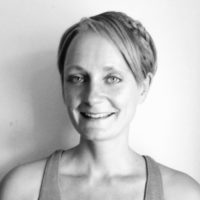 J'Laine "Jill" Proctor
Jill is serving her first term on the board and has been a Big Hollow member for more than 10 years.  She is a Wyoming native, growing up in Gillette and later moving to Laramie in 1996 to attend UW in order to earn a bachelor's in nursing in 2001.  After working a year as a registered nurse, she decided to go back to school to get a master's in nursing and obtain her Family Nurse Practitioner certification.  While working in the primary care setting, it became apparent to Jill that she needed more education in treating the vast amount of mental illness that she was seeing in practice.  So, she decided to go back to school and this time get a post-master's certificate and become board certified as a Psychiatric Mental Health Nurse Practitioner. Mental health care and caring for vulnerable populations are where she ultimately found her passion.  She currently works at the only Federally Qualified Health Center in our county called the Albany Community Health Clinic. This clinic services all residents in our community; providing a sliding scale fee for service for those without insurance and low-income. She is also a volunteer at the Down Town Clinic that also provides services to the uninsured and low-income patients.  
Jill and her husband Lance have two daughters — both 11 years-old from Ethiopia — and two grown sons.  The girls grew-up running through Big Hollow's isles using the child-sized shopping carts adding items at whim, while Jill ran after them trying to prevent them from hitting other patrons or taking out grocery items.
As a family, they enjoy pretty much anything and everything outdoors from mountain biking to music festivals. They also enjoy cooking using locally produced foods whenever possible. They feel lucky every day to live in Laradise!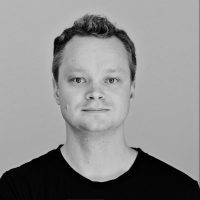 Lars Kotthoff
Lars Kotthoff is a faculty member in computer science at the University of Wyoming, where he develops and applies artificial intelligence and machine learning approaches. He is particularly interested in using AI to make everyday processes more efficient, from large-scale computations to developing advanced materials. Lars has lived in Laramie since 2017, with stints in 5 different countries on 3 different continents before (all of them bigger than Laramie), and has been a board member since 2019. He enjoys exploring and hiking around the Wyoming landscape and nature, with an occasional craft beer thrown in (not literally). Lars shares a house with two unruly robots and a porch with about a dozen unrulier sparrows.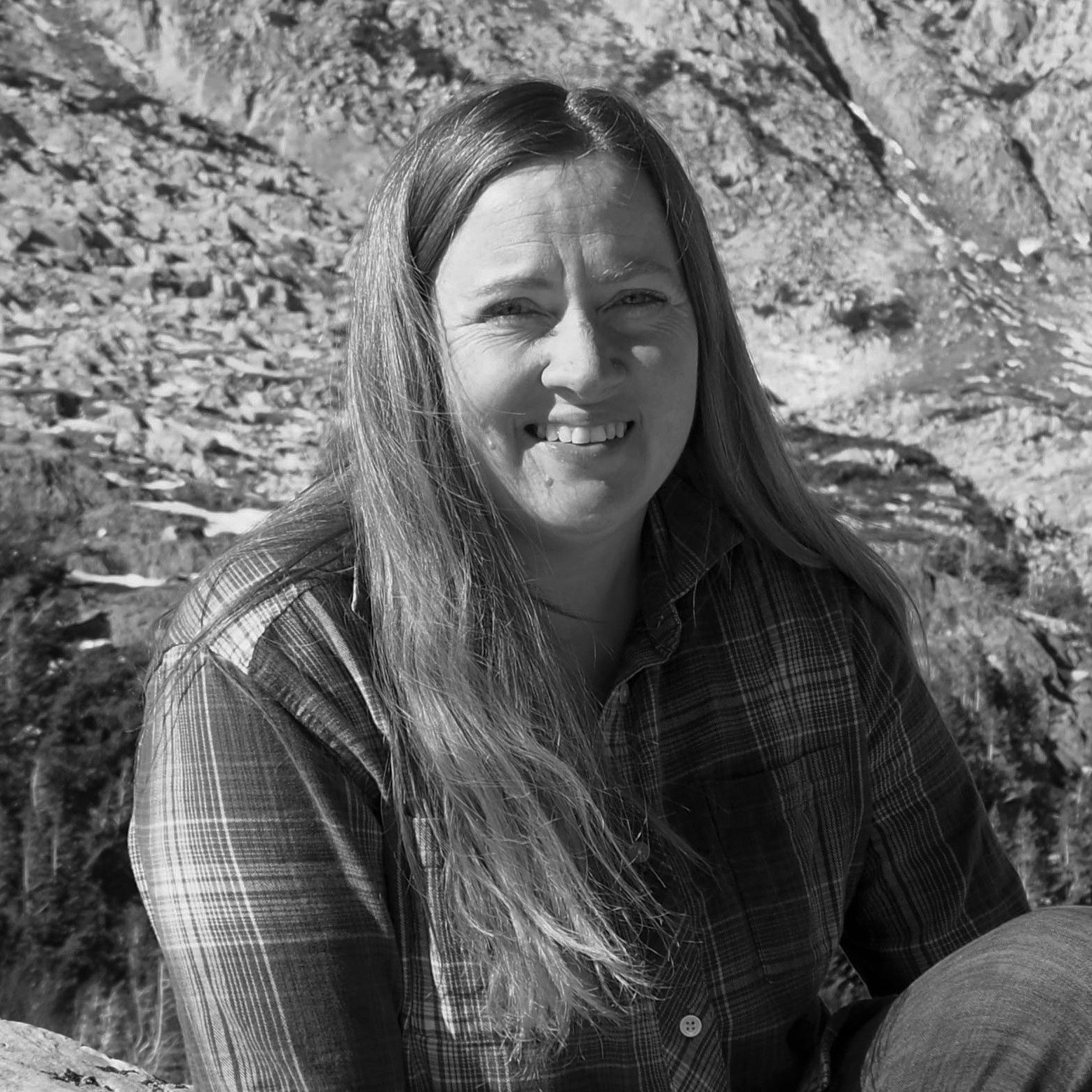 Melanie McCormack
Melanie first visited Laramie six years ago and fell in love with the vibrant and welcoming community. She recently made a permanent move to Laramie to work at WEST, Inc., a Wyoming-based environmental consulting firm that allows her to apply her wildlife biology background to guiding responsible energy development throughout the west. Melanie has been a member of many natural food co-ops as she's moved around the country for school and work, and firmly believes that places like Big Hollow are an integral part of a healthy, thriving community. As a new board member, Melanie is looking forward to helping Big Hollow continue its growth as a key part of Laramie's developing downtown and Laramie's only year-round provider of local foods. She is an avid birdwatcher, gardener and brewer, and enjoys making meals with as many locally-sourced ingredients as possible.