Jeff Hubbell
General Manager
Jeff Hubbell grew up in Laramie, Wyoming, and loves it here. He graduated from UW with a Bachelor in Art, with a focus in painting. He has contributed to the Laramie Mural Project, specifically "Prairie Dog Town" and the "Gill Street" murals. His wife and him own Atmosphere Mountainworks, and manage a small sustainable farm called Planet Laramie Farm. He started at Big Hollow in 2010.  He has enjoyed being apart of the Co-op and the Downtown Communities success and growth.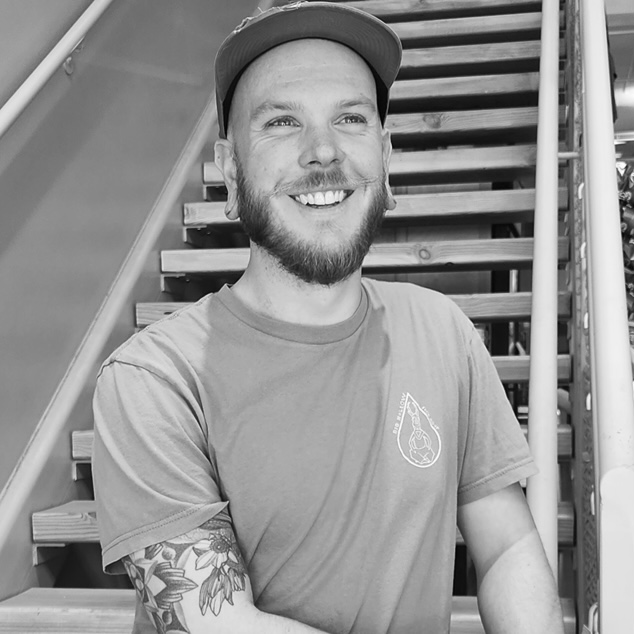 Alex Ewing
Assistant Manager
Alex Ewing is a lifelong Laramie local and started working at Big Hollow in 2010. He's proud to serve the Laramie community through Big Hollow by providing access to local, healthy, and sustainable foods. He is a potter and an enjoyer of the outdoors; never more content than when walking through the woods with his wife and his dogs.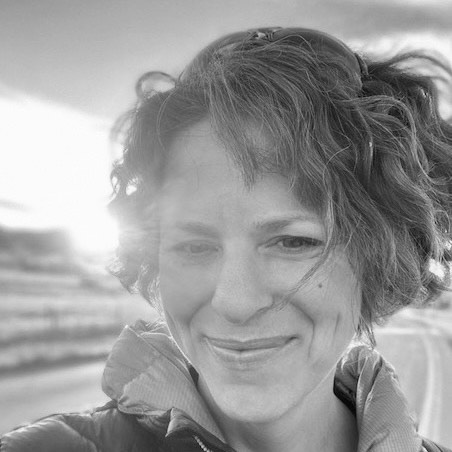 Reilly Dibner
Board Chair
Laramie has been Reilly's home for over a decade and she love living here! Connecting with downtown Laramie throughout the year is important to her whole family, even the dog—the last time she got out of the yard, she was found her making new friends in the Laramie Railroad Depot Museum. Serving on the Big Hollow Food Coop Board is a small but rewarding way for her to contribute to the community; She is enthusiastic about improving access to locally grown food through the Coop. Reilly cooks predominantly vegan food and has recently expanded her recipes to incorporate more varied dishes than just the lentils she lived on for too many years. Focusing on seasonal produce and local options available at the Coop and farmers markets keeps things interesting and affordable. Her elk hunter husband seems to enjoy this change, though apparently lentils and elk can also go well together. When not spending time downtown, Reilly enjoys trail running with friends, hiking with her family, and playing in the snow.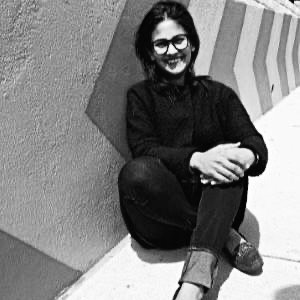 Hashi Jayasinghe
Vice Chair
Hashi Jayasinghe moved from Fort Collins to Laramie in 2021 for a summer teaching job at the University of Wyoming for the Upward Bound program. Although the teaching gig ended, Hashi and her two dogs, Ceylon and Braxton, fell in love with Laramie and all that it has to offer—Big Hollow included. Hashi and her dogs are frequent flyers at Labonte Park and the Laramie River for daily walks. Hashi has a PhD from the University of Arkansas in Comparative Literature and Cultural Studies and came to the US in 2011 on a Fulbright scholarship from Sri Lanka. She works remotely as an Instructional Designer for the Maryland Institute College of Art and as adjunct faculty for Laramie County Community College. Higher education is her forte and her passion, but during her free time, she loves to hike, read non-fiction books, make curry, explore downtown Laramie, volunteer, and practice meditation.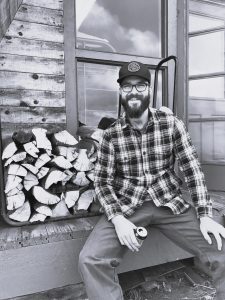 Sean Schaub
Treasurer
 Sean moved to Laramie in 2006 to pursue his Geology degree with the University of Wyoming. After working for years in the Uranium mining industry, he made the transition to the Controlled Environment Agriculture space. Having worked in the industry for years now he has helped educate and equip small farmers around the world with highly productive, vertical hydroponic farms. Sean has a passion for helping to develop a distributed food production system that empowers local producers. Outside of work, Sean enjoys traveling with his wife, Anastasia, exploring new cities, going to concerts, comedy shows and great restaurants. The bulk of his time at home is spent cooking and learning as much as possible about different techniques and recipes from all over the world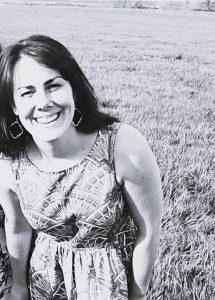 Kimberly Mittelstadt
Secretary
Kimberly originally moved to Laramie roughly 10 years ago when she got a job with the Wyoming Conservation Corps. Since then, she has worked with various nonprofit organizations in town and loves to see how our small community continues to support each other through the communal goal of supporting local. Her personal hobbies include ceramics, hiking, pickleball, playing board games, and lazily hanging out with her husband and dog.
Kimberly sees being a board member of Big Hollow Food Co-op as a great opportunity to continue to support a business that she personally loves and considers an integral part of our town. 
 
Amy Bey
Amy is a Wyoming native and has lived in Laramie for 18 years. She graduated with a dietetic degree in 2004 and worked as a clinical dietitian in the southwest for six years before returning to Laramie to work for Dining at the University of Wyoming. She loves living and playing in Laramie with her husband and two children; their favorite activities are biking, camping and skiing.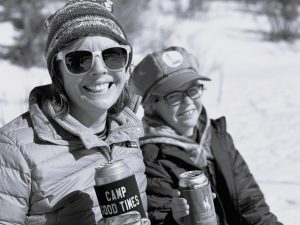 Cass Kvenild
Cass Kvenild is a long-time Laramigo and has worked as a librarian at UW since 2003. She loves to get outside and try new adventures. She and her family have been Big Hollow members since the beginning. Big Hollow's amazing local and high quality food is part of many of their family traditions, from free range turkey at Thanksgiving and eggnog for the holidays to Tony Chocolonely for camping trips. Downtown Laramie is one of Cass's favorite places to spend time and shop. She is enthusiastic about Big Hollow's future and continued success.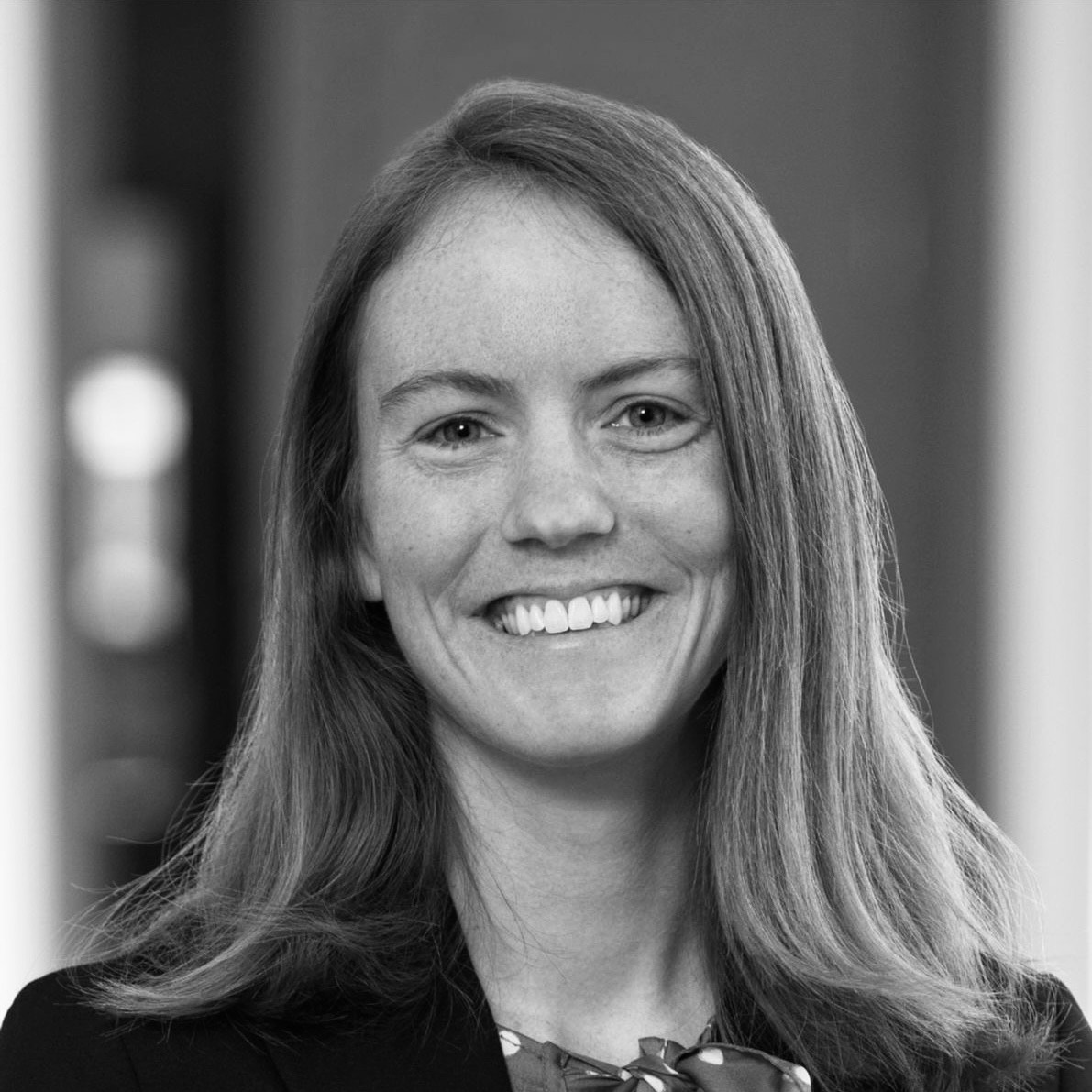 Elizabeth Minton
Elizabeth moved to Laramie in 2014 for a job at the university where she is now an Associate Professor of Marketing. She is originally from Alaska where she developed a passion for outdoor adventure, health, and fitness. In her academic career, she researches determinants of sustainable consumption, value-driven consumption, and, more recently, how marketing can be inclusive to under-represented families (particularly to the nearly one in three families that loses a child). In addition to her academic credentials, Elizabeth is a certified personal trainer, wilderness first responder, and certified professional life coach. Elizabeth is married to her husband, Daniel, and they have two kids – one living in their arms and one living in their hearts. In her spare time, Elizabeth enjoys anything outdoors including rock climbing, hiking, cross country skiing, and camping. Interestingly, Elizabeth and Daniel hold the Guinness World Record for the fastest time to erect a two-person tent.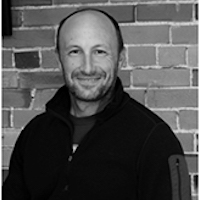 Josh Moro
Josh is serving his third term on the board. He recently ended a 10-year career as a natural resource policy consultant, where he researched and assessed energy development impacts on Western public lands. Josh enjoys local skiing, mountain biking, and camping with his daughter Acadia, and wife Heather. He currently works for the Albany County School District.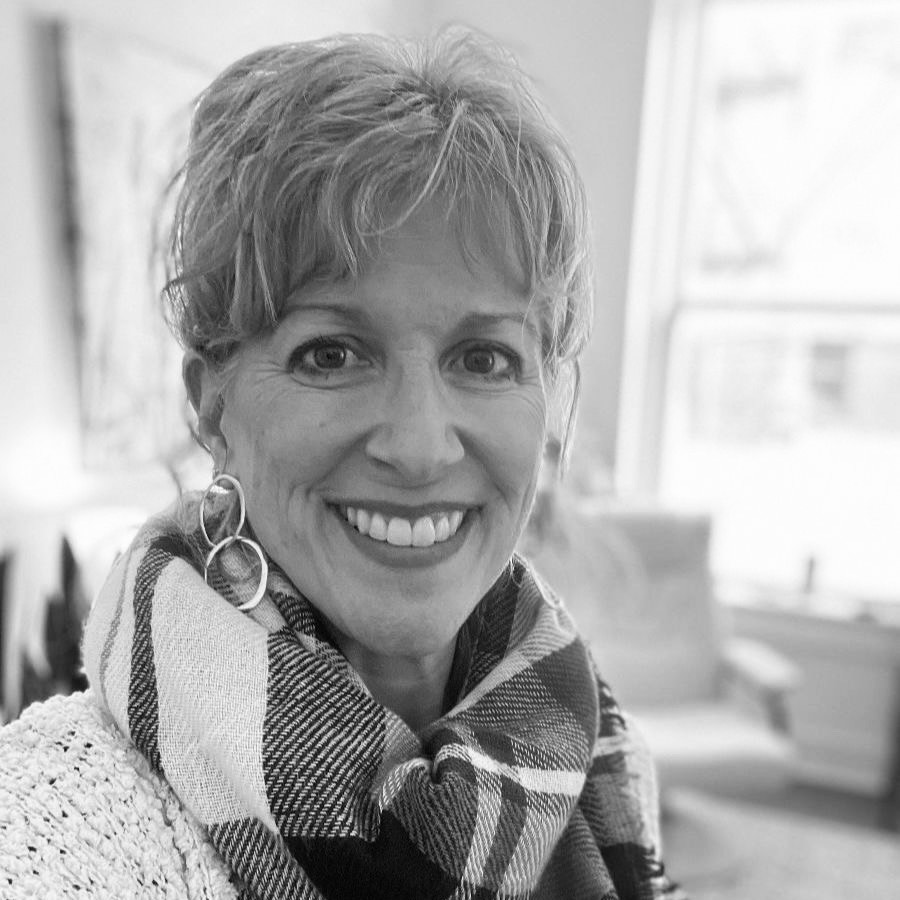 Deb Smith
Deb has fond memories of visiting natural food stores while growing up in Austin, the smell of carob chips and wheatgrass takes her back to her roots. A member of the co-op since she and her sons moved to Laramie 11 years ago, Deb thrives on connection, has a can-do attitude, and is passionate about cooking fresh and healthy meals. As a mental health therapist, Deb is aware of the need for nutrition education and accessibility for all and is researching the intersections of nutrition and its impacts on mental health. She is committed to increasing opportunities for community and connection in Laramie and envisions the underutilized upstairs of the co-op becoming more of a gathering spot. The bright and beautiful space would be a perfect place for friends and coworkers to meet for a fresh & healthy lunch from an expanded deli case or drinks from a smoothie/juice bar.