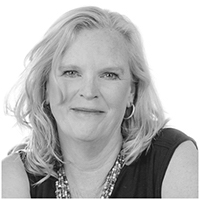 Marla Petersen
General Manager
Marla Petersen is the founding General Manager of Big Hollow Food Coop. She is a long time resident of Laramie WY, with a short stint in Denver CO. Her passion for local foods and and her previous entrepreneurial experience made her a good fit for the coop start up. She also has a BS in Dietetics from the University of Wyoming. During her 9 years at Big Hollow she has seen the business grow exponentially, to the point where it even exceeded her own expectations! She is also passionate about and involved in the revitalization of downtown Laramie. When she is not working she enjoys cycling, yoga, hiking and spending time with family, friends and her dog.
Jeff Hubbell
Operations Manager
Jeff Hubbell grew up in Laramie, Wyoming, and loves it here. He graduated from UW with a Bachelor in Art, with a focus in painting. He has contributed to the Laramie Mural Project, specifically "Prairie Dog Town" and the "Gill Street" murals. His wife and him own Atmosphere Mountainworks, and manage a small sustainable farm called Planet Laramie Farm. He started at Big Hollow in 2010.  He has enjoyed being apart of the Co-op and the Downtown Communities success and growth.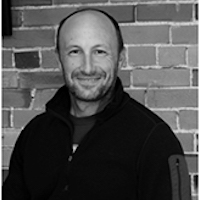 Josh Moro
Board Chair
Josh is serving his second term on the board and holds the office of Board Chair. He recently ended a 10-year career as a natural resource policy consultant, where he researched and assessed energy development impacts on Western public lands. Josh enjoys local skiing, mountain biking, and camping with his daughter Acadia, and wife Heather. He currently works for the Albany County School District.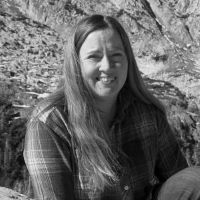 Melanie McCormack
Vice Board Chair
Melanie first visited Laramie six years ago and fell in love with the vibrant and welcoming community. She recently made a permanent move to Laramie to work at WEST, Inc., a Wyoming-based environmental consulting firm that allows her to apply her wildlife biology background to guiding responsible energy development throughout the west. Melanie has been a member of many natural food co-ops as she's moved around the country for school and work, and firmly believes that places like Big Hollow are an integral part of a healthy, thriving community. As a new board member, Melanie is looking forward to helping Big Hollow continue its growth as a key part of Laramie's developing downtown and Laramie's only year-round provider of local foods. She is an avid birdwatcher, gardener and brewer, and enjoys making meals with as many locally-sourced ingredients as possible.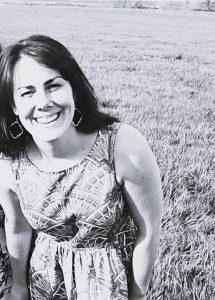 Kimberly Mittelstadt
Secretary
Kimberly originally moved to Laramie roughly 10 years ago when she got a job with the Wyoming Conservation Corps. Since then, she has worked with various nonprofit organizations in town and loves to see how our small community continues to support each other through the communal goal of supporting local. Her personal hobbies include ceramics, hiking, pickleball, playing board games, and lazily hanging out with her husband and dog.
Kimberly sees being a board member of Big Hollow Food Co-op as a great opportunity to continue to support a business that she personally loves and considers an integral part of our town.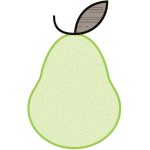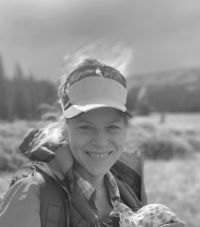 Reilly Dibner
Laramie has been Reilly's home for over a decade and she love living here! Connecting with downtown Laramie throughout the year is important to her whole family, even the dog—the last time she got out of the yard, she was found her making new friends in the Laramie Railroad Depot Museum. Serving on the Big Hollow Food Coop Board is a small but rewarding way for her to contribute to the community; She is enthusiastic about improving access to locally grown food through the Coop. Reilly cooks predominantly vegan food and has recently expanded her recipes to incorporate more varied dishes than just the lentils she lived on for too many years. Focusing on seasonal produce and local options available at the Coop and farmers markets keeps things interesting and affordable. Her elk hunter husband seems to enjoy this change, though apparently lentils and elk can also go well together. When not spending time downtown, Reilly enjoys trail running with friends, hiking with her family, and playing in the snow.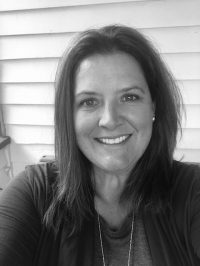 Tanna Nagy
Tanna Nagy is a Wyoming native and has been a dental hygienist in the Laramie community for over 25 years. She is the Big Hollow Board Secretary and is serving in her second term on the board. She is married and has two grown daughters. She loves Laramie, particularly the people, the outdoors and downtown vibe. One of her passions is vegan cooking. She is extremely thankful to have access to a store like Big Hollow that provides the healthy, organic and sometimes hard to find ingredients that she needs. She's excited for the future of Big Hollow and is proud to be a part of such a wonderful group of people helping to make Big Hollow the best it can be.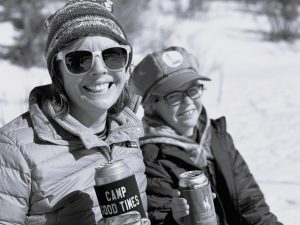 Cass Kvenild
Cass Kvenild is a long-time Laramigo and has worked as a librarian at UW since 2003. She loves to get outside and try new adventures. She and her family have been Big Hollow members since the beginning. Big Hollow's amazing local and high quality food is part of many of their family traditions, from free range turkey at Thanksgiving and eggnog for the holidays to Tony Chocolonely for camping trips. Downtown Laramie is one of Cass's favorite places to spend time and shop. She is enthusiastic about Big Hollow's future and continued success.
Amy Bey
Amy is a Wyoming native and has lived in Laramie for 18 years. She graduated with a dietetic degree in 2004 and worked as a clinical dietitian in the southwest for six years before returning to Laramie to work for Dining at the University of Wyoming. She loves living and playing in Laramie with her husband and two children; their favorite activities are biking, camping and skiing.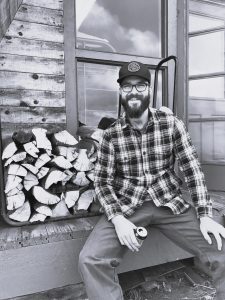 Sean Schaub
Sean moved to Laramie in 2006 to pursue his Geology degree with the University of Wyoming. After working for years in the Uranium mining industry, he made the transition to the Controlled Environment Agriculture space. Having worked in the industry for years now he has helped educate and equip small farmers around the world with highly productive, vertical hydroponic farms. Sean has a passion for helping to develop a distributed food production system that empowers local producers. Outside of work, Sean enjoys traveling with his wife, Anastasia, exploring new cities, going to concerts, comedy shows and great restaurants. The bulk of his time at home is spent cooking and learning as much as possible about different techniques and recipes from all over the world